In the world of Japanese tea, blends are referred to as "Gougumi". Each Gougumi is unique to a specific shop, meaning they can be thought of as where Chashi (Tea Masters) show off their skills. Hamada works with a wide range of tea leaves, each with their unique characteristics carefully examined and blended to bring out the maximum amount of value as a luxury product by an experienced tea master.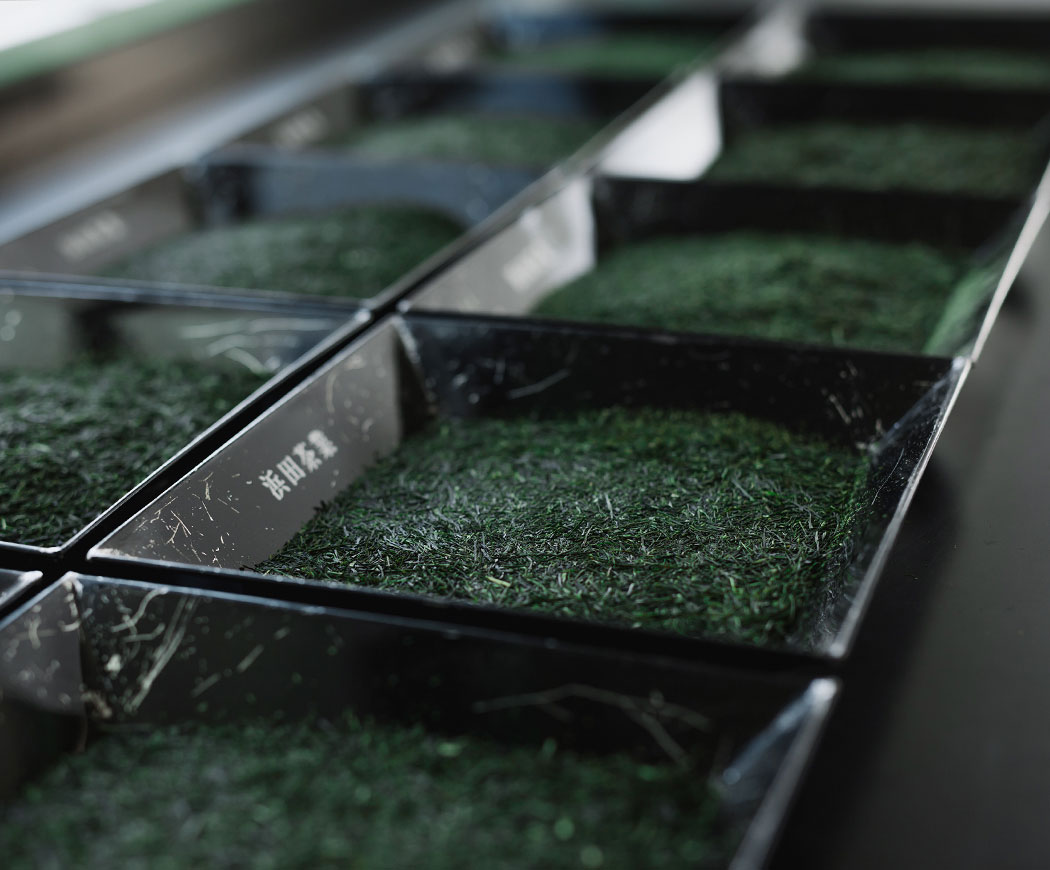 Blending is the key to supreme taste
The tea most people drink day to day is so called "blend tea", created by combining several different breeds of tea. While with coffee one can enjoy "single origin" types, created using a single type of bean, in the world of tea it is normal to combine the strengths of several varieties to create a harmony of richer flavours and aromas.