Chiran is also known as "The little Kyoto of Satsuma". This is where Hamada Blend sell our delicious Chiran tea. Naturally it can be used at home, but also as a gift or souvenir. Tasting is also available, so feel free to drop in.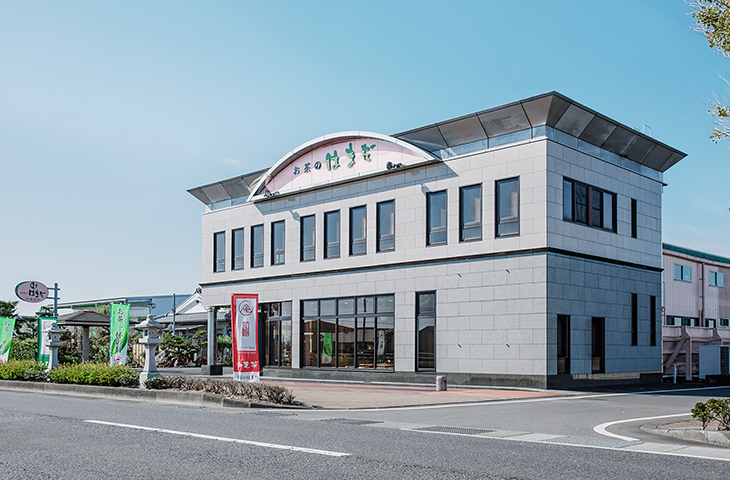 Delicious tea, from Chiran
We're waiting for you to come and visit
ADDRESS

17385 Kori, Chirancho, Minamikyushu-shi,
Kagoshima, Japan 897-0302
TEL

+81(0)993-83-2851
FAX

+81(0)993-83-3451
Hamada's store is located on the prefectural road, not far from the Chiran Peace Museum for Kamikaze Pilots. It is adjacent to a pink factory.
You can also order products from our own online store.,
Hamada Industries Co., Ltd. is a tea merchant that continues to carefully grow and sell tea in Chiran.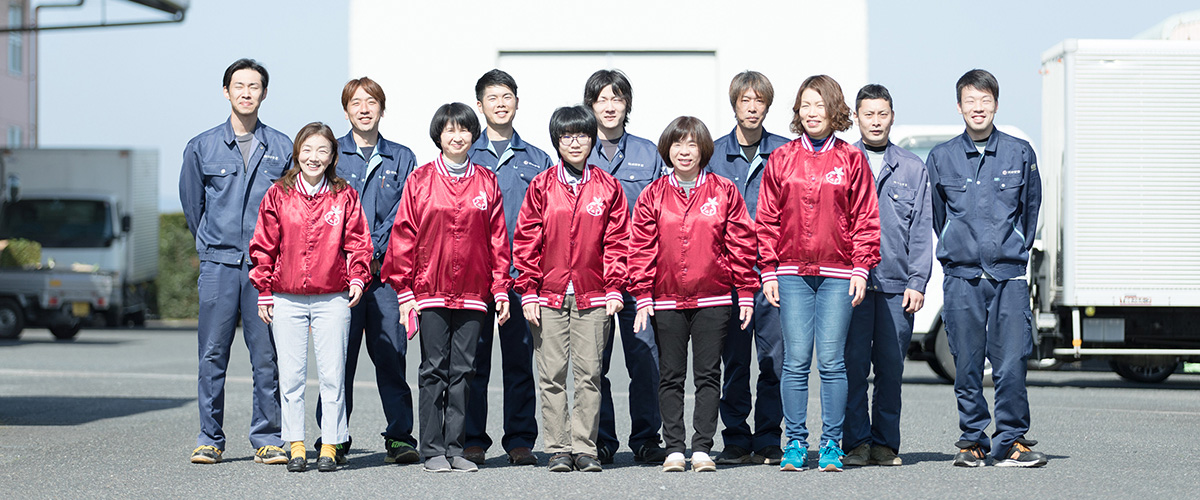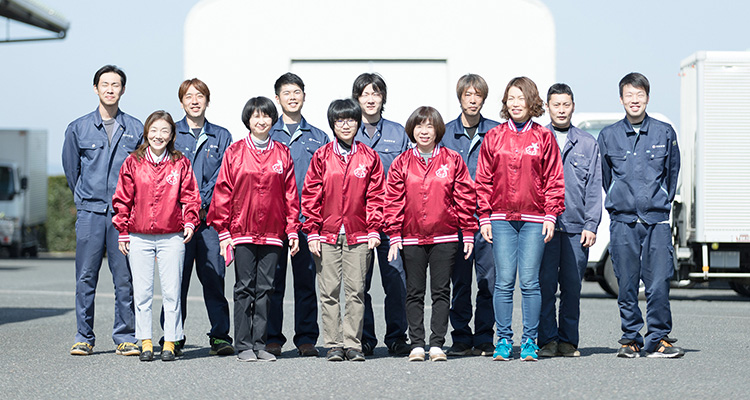 So far,
and going forward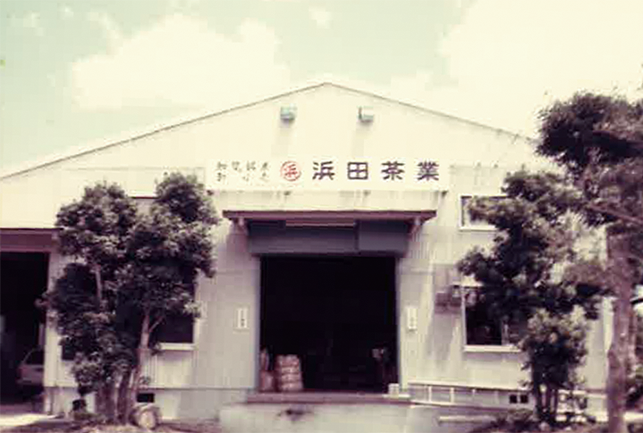 Founded Hamada Tea as an individual
When previous owner Masaharu Hamada was 40 years old, he retired from his job of 17 years at the Chiran Agricultural Cooperative Association, and founded Hamada Tea as an individual. Since he didn't have a factory, he rented part of Nishitaru Mizu Chagyou and mixed unrefined tea. Deciding that he would ""Sell only strictly selected domestic (produced in Kagoshima) tea"", Masaharu's attitude and the taste of the tea were rated highly at the largest tea market at the time, Shizuoka Prefecture tea market. As a result, he was recognised as an individual shipper by the Shizuoka tea market, which at the time only allowed for shipping at the prefecture level.
Collection point and office in Shimoide established. Together with his wife Yukie the two often work past 1am.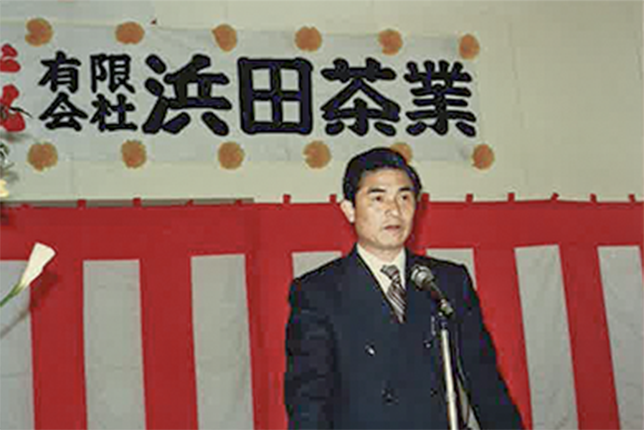 Established
While increasing performance, Hamada Industries Co., Ltd. is established. There are 2 employees.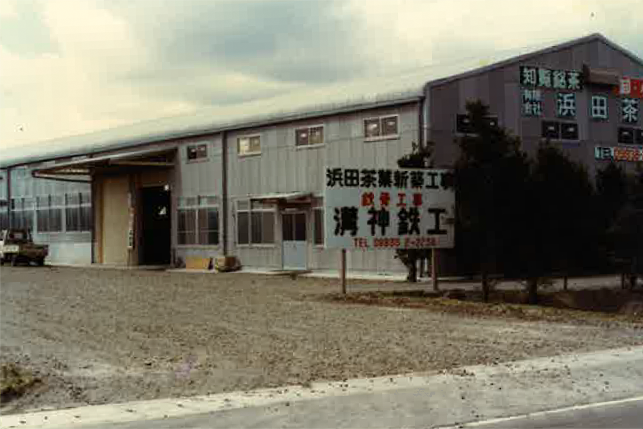 Start retail sales
In order to accommodate the increasing amount of tea leaves being handled, a collection and tea blending facility is established at the current location (Chiran). Retail sales begin in part of the office.
New processing facilities established in response to the expanding sales market.
In order to respond to the increasing demand for bottled tea and tea bags, a second factory is established. A storage warehouse is also constructed.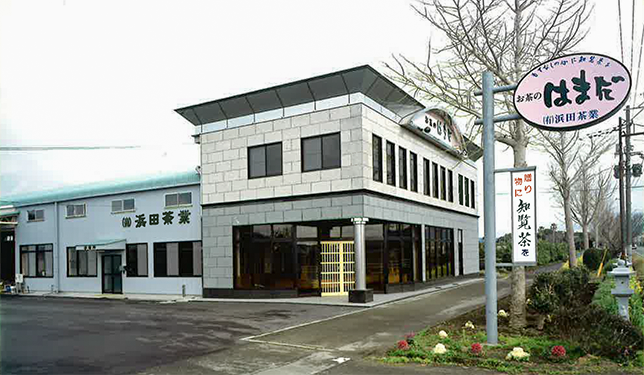 "Ocha no Hamada" is constructed
Chiran being a tourist spot, in order to create a store for Chiran tea that tourists could easily visit, "Ocha no Hamada" is constructed. Full-scale retailing begins.
Shinichi, the eldest son of the family, assumes his role as the second president. 17 employees.
In response to demand from overseas sales channels, JAS Organic certification is acquired.
Outline
Company Name

Hamada Tea Industry Co., Ltd
Representative

Shinichi Hamada
Location

Kagoshima, Minamiu Kyushu, Minicupal Government District 17385
TEL : 0993-83-2851
FAX : 0993-83-3451
Establishment

Individual operation founded in March 1970
Company founded in April 1975
Business content

Raw tea sales, store retail, metrial sales
Privacy Policy
On this website, we protect and handle personal information based on the following principles. Regarding the storage and management of personal information, we carefully follow our personal information protection policy, and construct personal information management systems with due consideration paid to each individual's data.
Regarding appropriate aims/uses of personal information
Personal information is always collected with a clear and specific purpose, and will never be used for any other purpose.
Regarding personal information protection management and security measures
The utmost care is taken to prevent leaks, loss, or unauthorised access to personal information
Regarding laws, regulations and principles relating to the handling of personal information
In carrying out duties handling personal information, we will act in accordance with internal regulations as well as domestic laws and regulations
17385 Kori, Chirancho, Minamikyushu-shi,kagoshima, Japan 897-0302
TEL : +81(0)993-83-2851