Chiran Premium Roasted Green Tea in tea bag
Fragrance and a deep umami in an easy to enjoy tea bag. Its tetra-type design makes it easier to extract the fragrance and flavour, allowing you to enjoy the taste of hojicha any time and any place.
Amount

2g×10
Price

¥540 tax included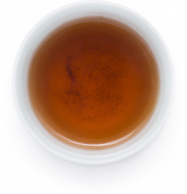 Flavour
Characterised by a fresh taste that lasts through to the aftertaste, as well as a full fragrance released as soon as you start to pour in the hot water. It helps refresh your mouth when eating oily meals or strong flavoured sweets. Also suitable as a cup before bed.
Primary tea leaves used
Yabukita

Saemidori

Yutakamidori

Asatsuyu

Asanoka

Okumidori